Yes, I can see it on the scene viewport too.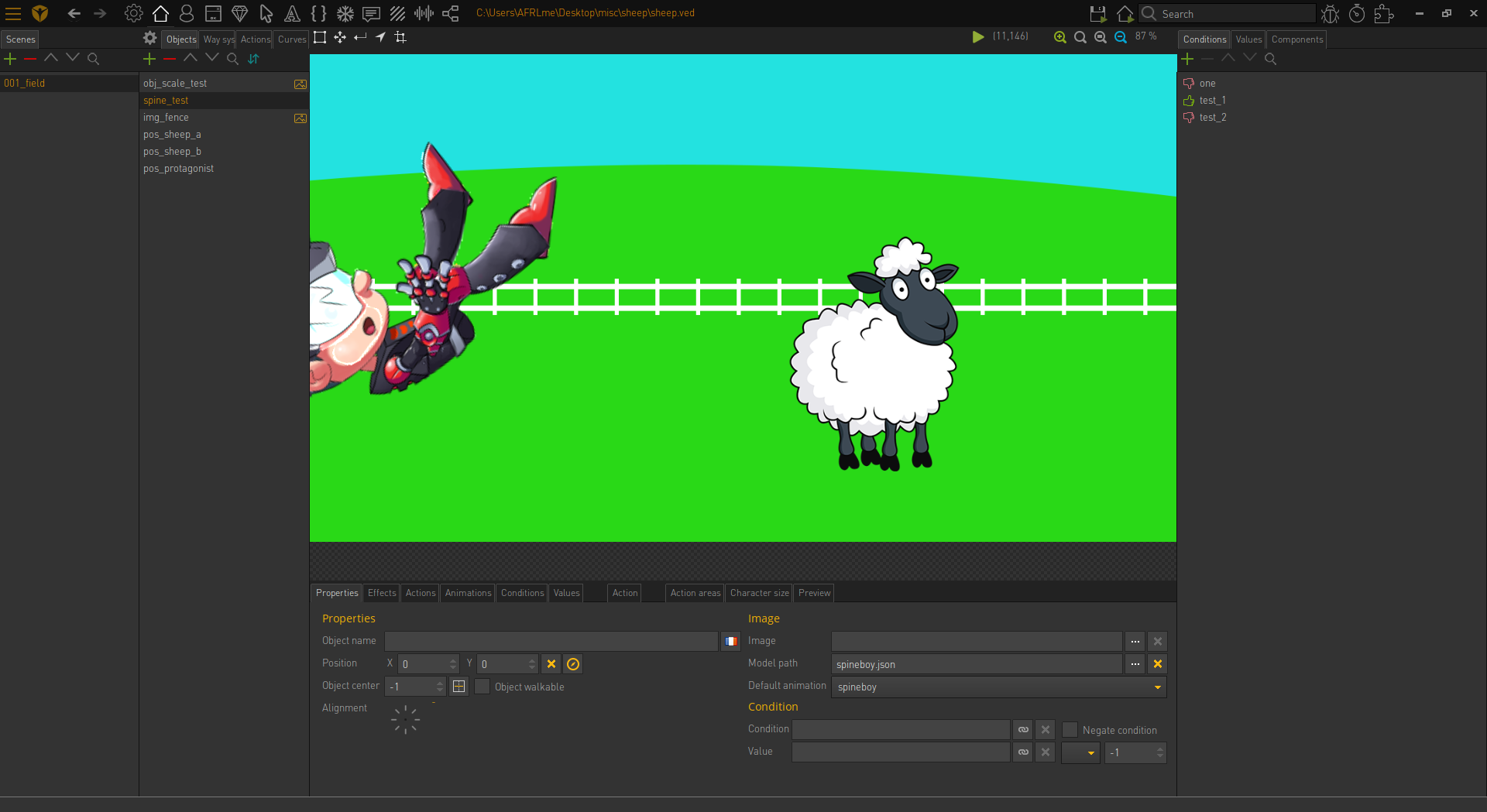 I don't know what you did wrong. I don't personally use Spine myself, which is why I only tested it with the spine boy example available via the official Spine website.
I just followed Simon's instructions, a few posts back & it worked fine for me. You are using the latest version of Visionaire Studio? I think there were some issues with Spine models working correctly in the past couple of updates or so - at least I vaguely recall people posting about Spine related issues in the bug-report section of our Discord server.