14.10.2016 | Projekt News | Pixelpete-
Hooks and Loops - Was willst du später werden?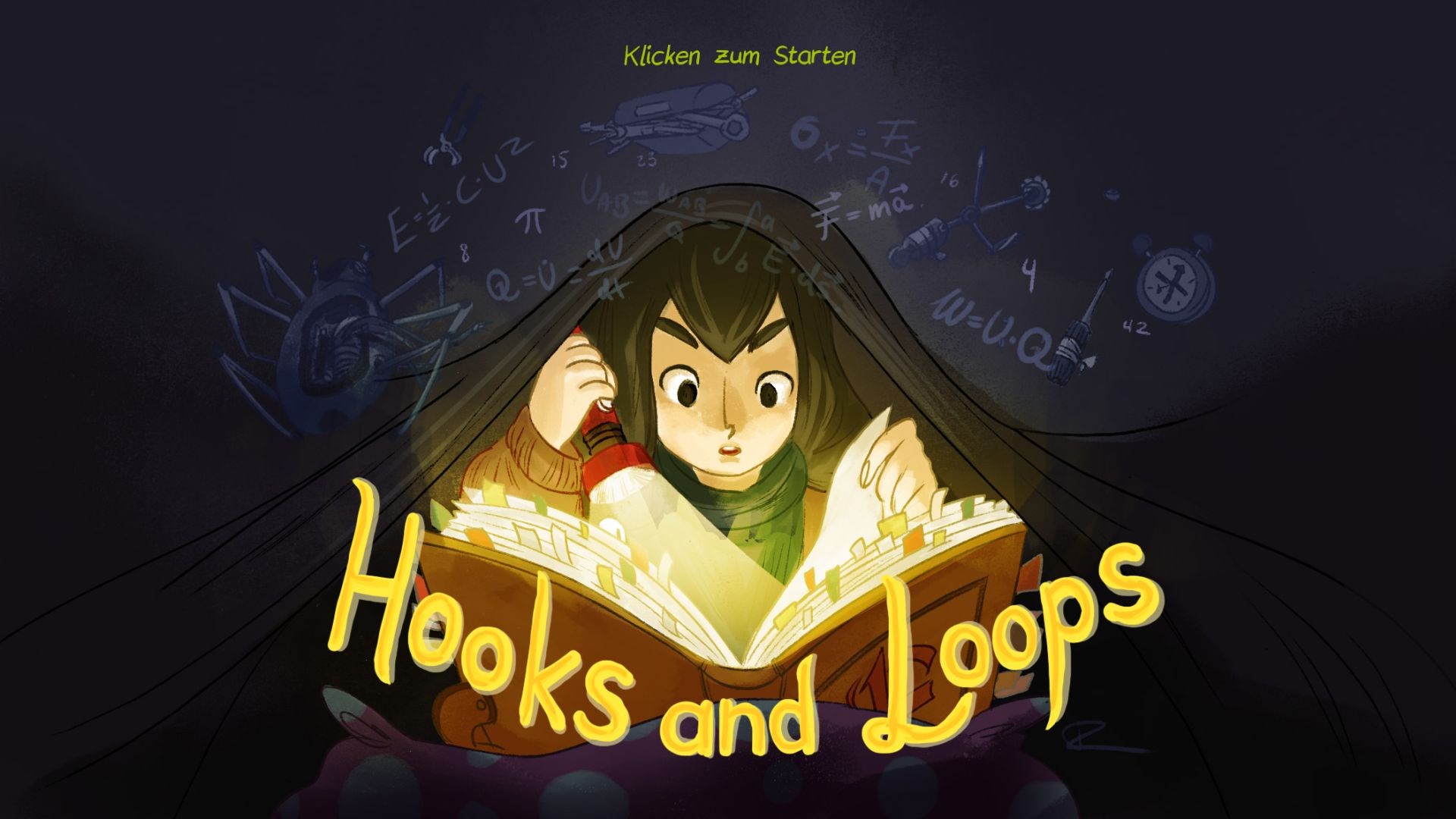 Erfinderin Emma ist frustriert: Ihre neue Erfindung ist schon vor dem ersten Testlauf ein Haufen Schrott, ihre Eltern und Klassenkameraden haben keinen blassen Schimmer davon, wie schwer es ist als Teenager in einem verschlafenen Dorf im Nirgendwo zu leben, und nun will ihre Lehrerin auch noch, dass Emma einen Aufsatz über dieses Debakel schreibt. Um sich von dem Wahnsinn um sie herum abzulenken, kommt Emma die mysteriöse Kiste, die ihr von ihrem Opa hinterlassen wurde, also gerade recht. Noch ahnt sie nicht, welche Schätze sich darin verbergen – und so macht sie sich mit Schere, Klebeband und einer gehörigen Portion Grips auf in ein Abenteuer, das ihr Leben verändern wird. Wenn nur dieser blöde Aufsatz nicht wäre…!
Hooks and Loops ist als Abschlussprojekt im Rahmen des Studienganges Medienwissenschaften und Medienpraxis B.A. an der Universität Bayreuth entstanden. Wir, Antonia Boschert, Peter Mentz und Ilona Treml, freuen uns über jedes konstruktive Feedback.
Back