22.05.2017 | Visionaire Projects | Juansirlink
A Candle to the Unknown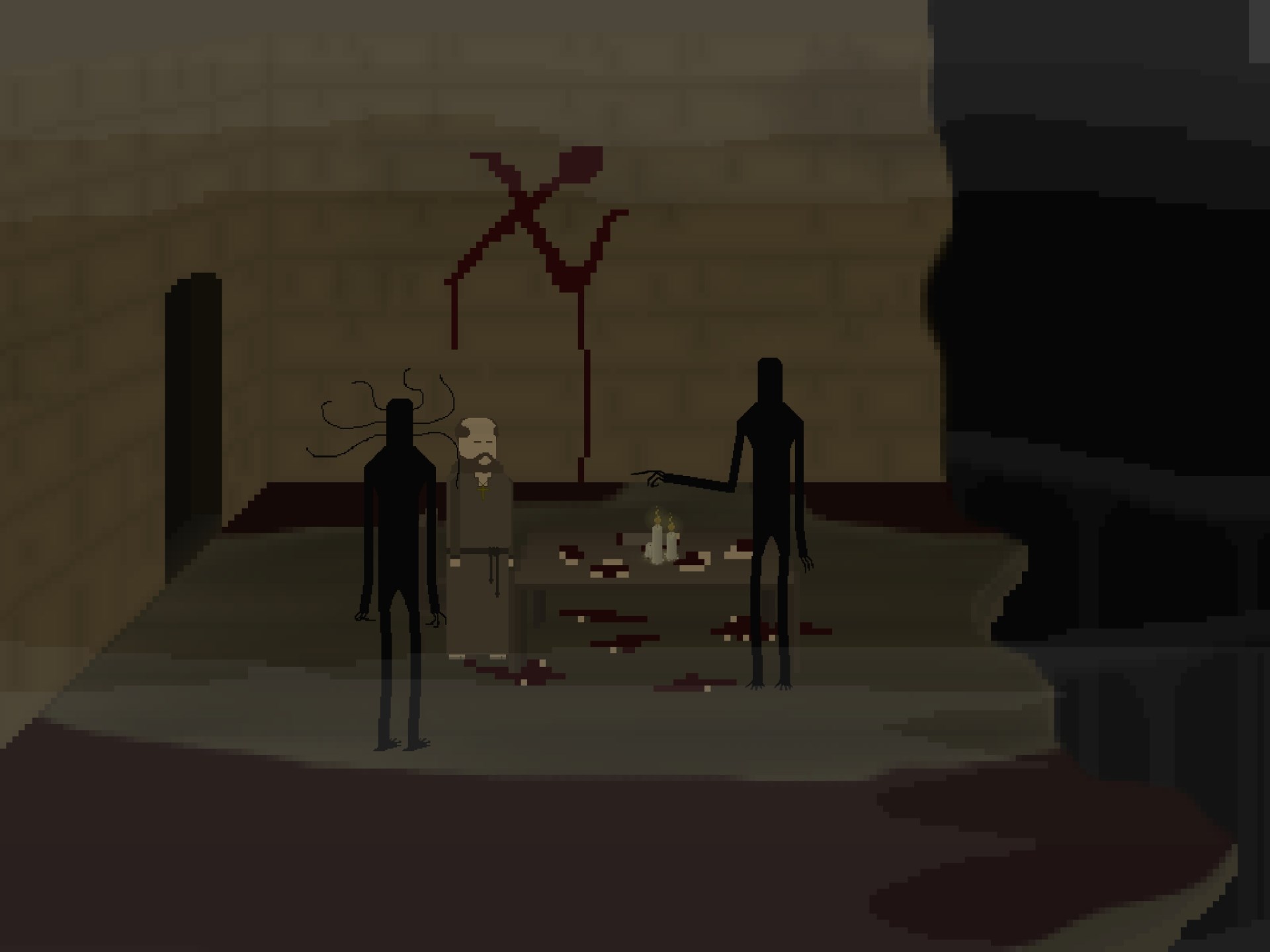 " And when he descends from the stars, he will open his maw and devour all sanity. Then, he will spread his nightmarish wings and cover the world with his shadow... "

The game
A candle to the unknown is a graphic adventure of the 'Point & Click' genre with a pixelated aesthetic that it will immerse you in a story of horror, fantasy and mystery. Along the game, where you will go through a variety of sceneries, you will assume the role of Werther and other different characters embraced by a cloak of madness.
The plot consists of a series of chapters in which you can take different paths based on the choices you make and the characters you deal with, thereby affecting the course of the story.

The prologue (demo)
During the prologue you will take on the role of three monks who have had the courage to go into the unknown in different ways. Here, you will be partaker of the first events that open the doors to horrors coming from beyond the stars that will endanger the foundations of their faith.
You can download the demo (Spanish / English) from here:
http://acandletotheunknown.com/index.php?p=5&i=ing
About us
A candle to the unknown is an idea developed by a small creative group located in Seville (Spain). Despite we don't have the means that other video game development companies have, we are working hard to make our first Point & Click commercial adventure sees the light, taking care of the pixelated design we want to give it, the ambiental music that accompanies this and the story line that we hope it immerse you completely in this story of horror and madness.
If you like graphic adventures and mystery... please, help us to take this game forward!
Steam has given us greenlight!

Now it is time to continue working with the greatest enthusiasm. Thanks to all those who have shown interest in the game. Little by little enigmas will be revealed.


Steam Greenlight:
http://steamcommunity.com/sharedfiles/filedetails/stats/9304...
Back