in the build dialog it asks for a path and the name of the vis file.. if "testbuild" is the name you put in there you may need to add the extension (vis)

Yeah, it seems that it doesn't automatically add the extension, which is kind of strange. Would have thought it would add it if one wasn't provided.
* edit: just so you know, it's actually possible to include custom paths/folders to insert the data into so that it isn't all a big mess inside of the root folder.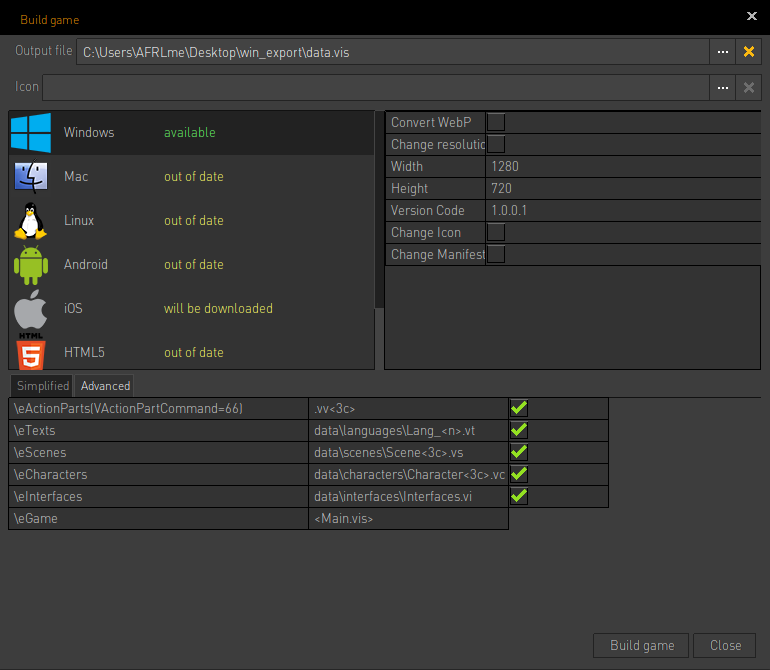 As you can see I inserted the files into sub folders inside of a folder I named "data". For me, it's a lot tidier.