Up-World, a space opera adventure game featuring the Visionarie Engine !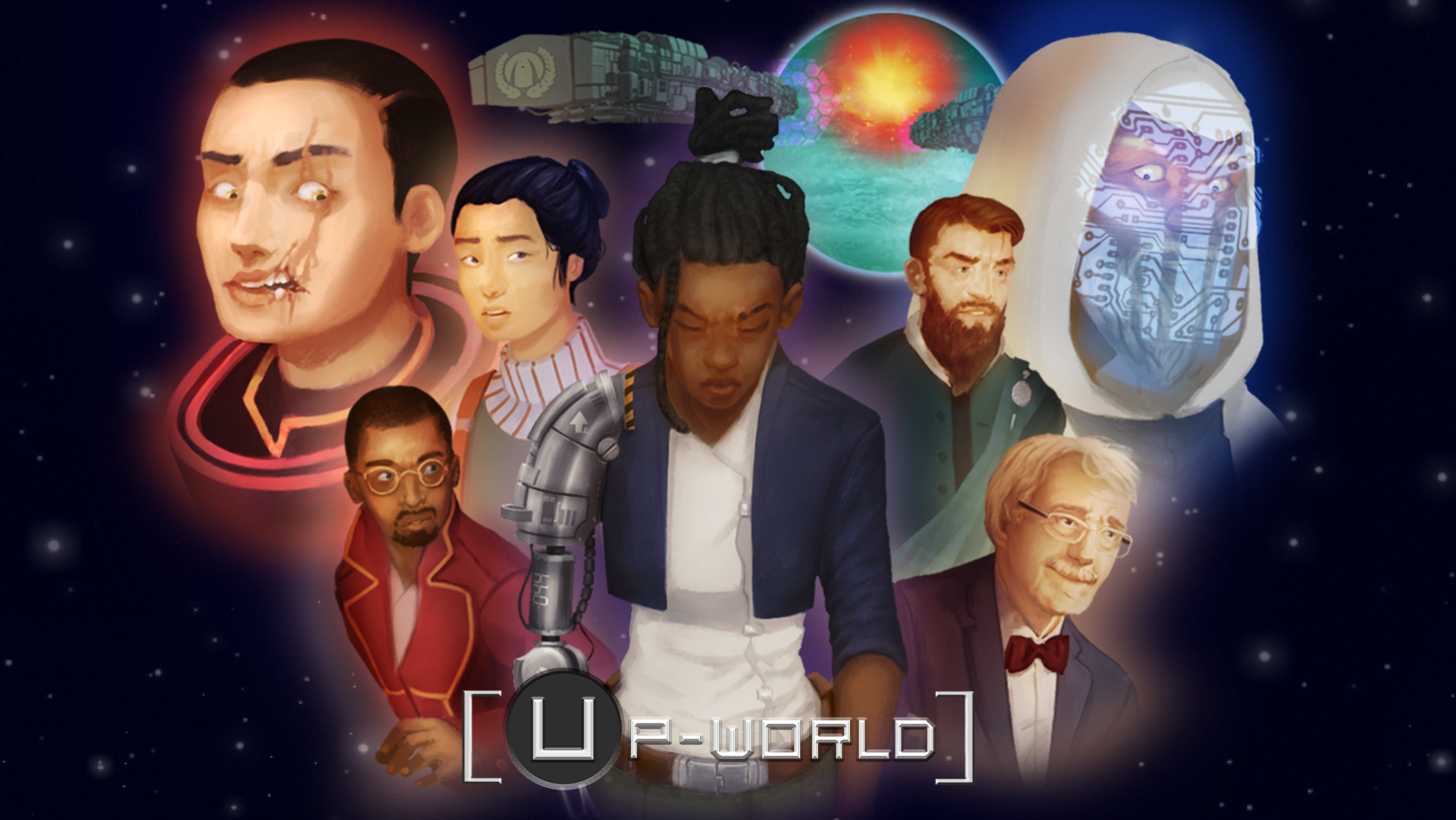 Please allow us to introduce you to Up-World. A Point&Click adventure game developed by Recurring Void, and powered by the Visionaire Engine !
Cue the trailers :
The game is in development and should be released by march of 2018. Thanks to your votes on the greenligh, the game will be available on Steam !
But don't leave just yet !
For we have plenty of stuff made especially to quench your thirst for news and goodies !
First, We have a tech demo. Though not representative of the game itself, it should give you an overall idea of what we wish to accomplish.
You can download it for
FREE
here
!
We also put up a Website/Devblog. You'll find there everything you need to know about the game. Download, News, info, Podcast ... We got it all !
And finally, Since we are among the hip kids in town, we also set up a Facebook page ! We dare you to come by and give us a like !
For more info on Up-World, other fantastic homemade games as well as the latest news on the best of the point&click, don't forget to suscribe to Visionaire's Newsletter !
Back