12.05.2015 | Allgemein | Ogni
Directors Cut zu "Zak McKracken between time and Space" veröffentlicht!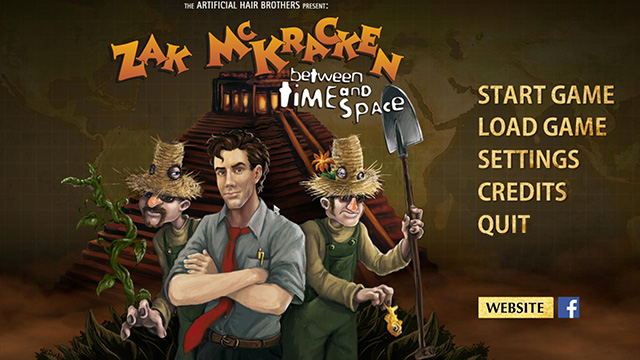 Den Download findet man auf www.mckracken.net.
Zeitgleich wurde eine neue Kickstarter Kampagne für The Mystery of Oak Island gestartet. Ein aufregendes Point and Click Adventure mit 3 spielbaren Charakteren und einer fesselnden Story. Die Kampagne läuft noch bis zum 6. Juni 2015 und hat diesmal sehr gute Chancen auf Erfolg - bereits nach 3 Tagen wurden 70% finanziert. Das Spiel handelt vom sagenumwobenen Schatz auf Oak Island, Nova Scotia, Kanada. Viele spannende Rätsel erwarten den Spieler.
Unterstütze auch Du das Team von "Zak McKracken between time and space" bei ihrem neuen Spiel:
https://www.kickstarter.com/projects/visionaire-studio/oak-i...
Back