28.09.2011 | General | Marvel
Adventure Game Development Contest by Visionaire Studio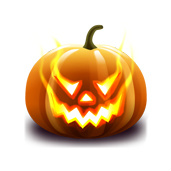 Idea of the Contest:
All participating developers have 30 days to develop a little game - obviously with a game concept that somehow fits the"Halloween" Theme. ALL details, rules and conditions for the competition will be released on the 01 October 2011 as an official news article and published in the weekly newsletter.

It is worth ...
In addition, we will try to offer some nice prizes. Participation will be a great learning opportunity for new VS users and for more seasoned users as well ... more details will be in the official news article.

Questions?
Please use the visionaire discussion board: Point of contact for any questions, discussions and suggestions.

Thank You!
Back